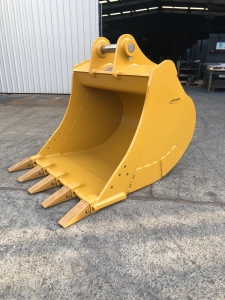 General Purpose Buckets
All excavator buckets are designed with a taper for easy dumping of materials.
Wear strips are horizontal.
Front edges and side cutters are wear grade material.
Extras Available :

Bolt on Side Cutters
Tiger Teeth
Bolt on Edge for Mud Buckets
Full bisalloy construction 12 tonne and up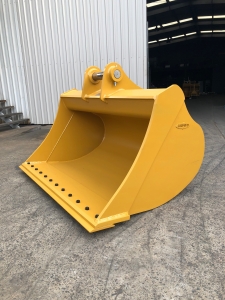 Mud Buckets
All excavator buckets are designed with a taper for easy dumping of materials.
Wear strips are horizontal.
Front edges and side cutters are wear grade material.
Extras Available

Bolt on Side Cutters
Tiger Teeth
Bolt on Edge for Mud Buckets
Full bisalloy construction (optional extra)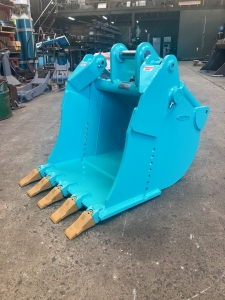 4-in-1 Bucket
The 4-IN-1 BUCKET is a heavy duty design ideal for working in waste management and heavy duty construction sites. These buckets are complete with your choice of teeth or reversible bolt-on edges.
The 4-IN-1 BUCKET is custom fit and can be made at your preferred capacity.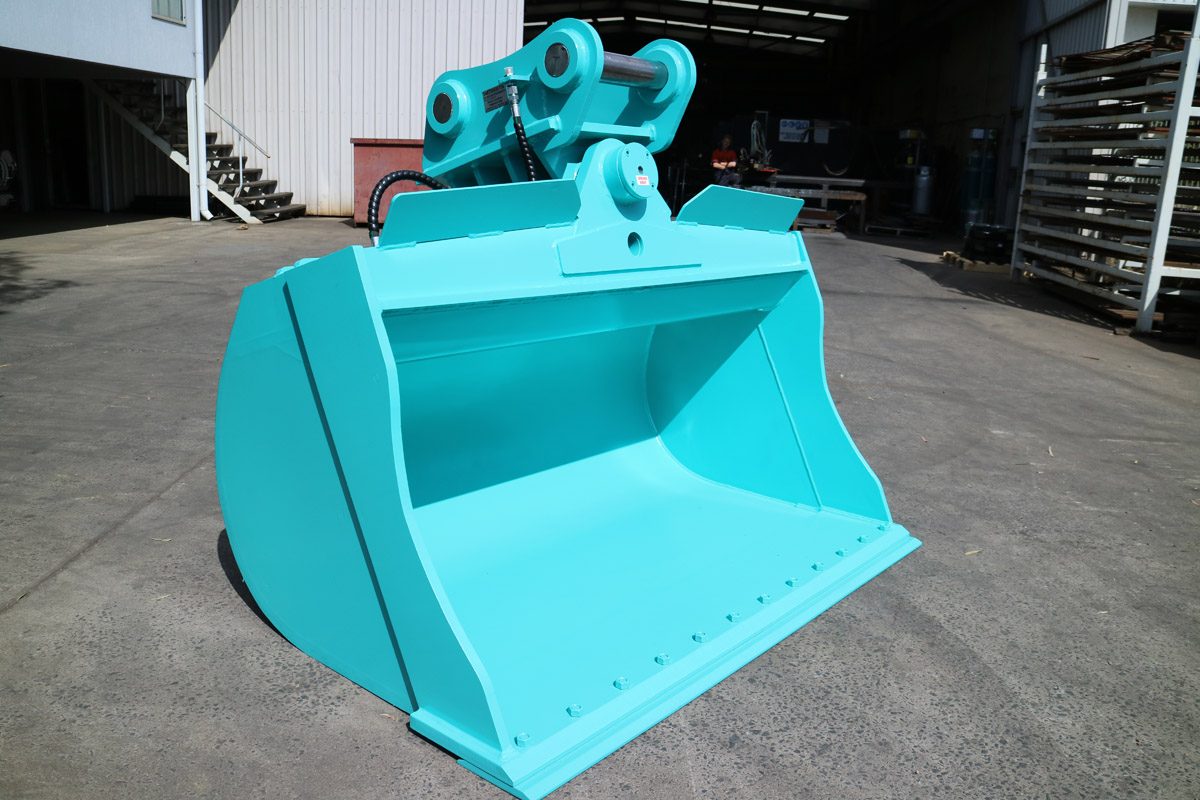 Tilting Buckets
This hydraulic tilting excavator bucket is used for:
The bucket tilts up to approximately 45 degrees
Sizes available include:
1.5 tonne 750mm – 1000mm
3 – 4 tonne 1000mm – 1200mm
4.5 – 6 tonne 1000mm – 1200mm
7 – 10 tonne 1200mm – 1500mm
12 – 14 tonne 1500mm – 1600mm
15 tonne 1500mm – 1800mm
20 – 25 tonne 1800mm
30 – 35 tonne 2000mm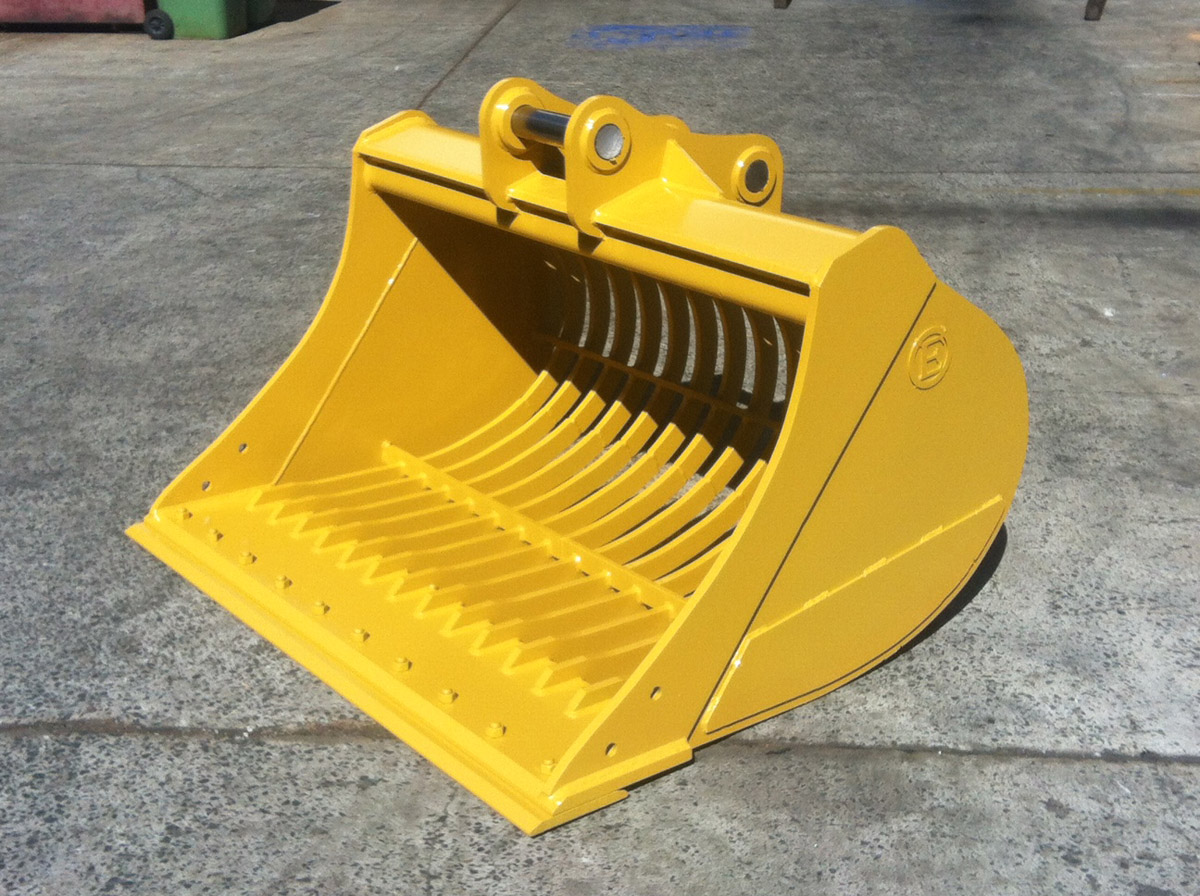 Sieve Buckets
Bisalloy construction.
Bars at approximately 80mm centres
Used for clean-up of work separating rocks or bricks from loose material
Clean up work will save on tip fees.
Sizes – 1.5 to 35 tonne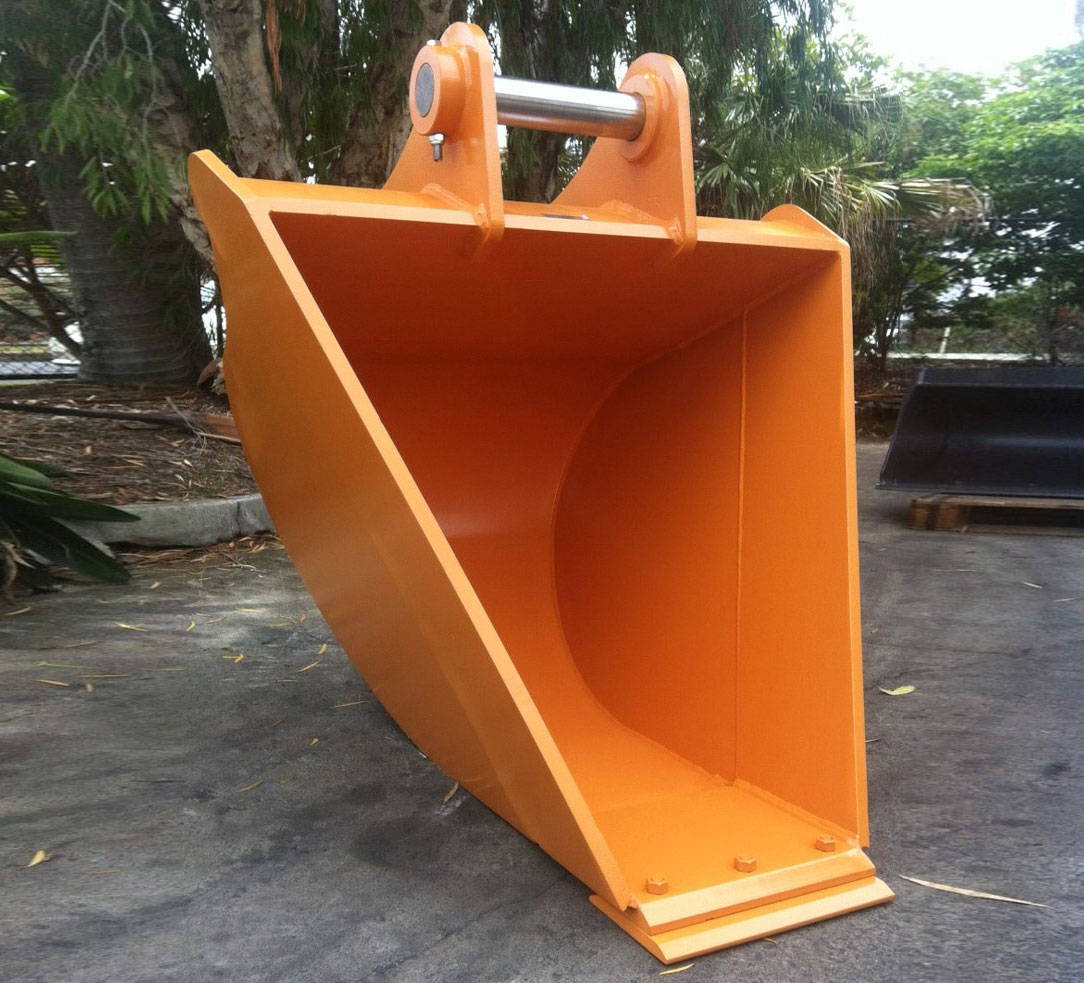 V Buckets
These V Buckets can be individually manufactured for any ditch digging requirements
Specifically designed for digging ditches of desired depth and slope
Long side cutting edges grade the slopes as it digs
Not designed for digging in rocky areas where excessive prying is required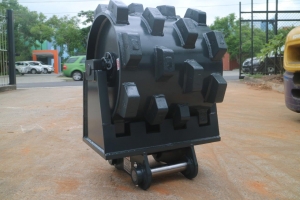 Compaction Wheels
The compaction wheel can come in two styles – Drum or Wheel.
They are manufactured using top quality link belt bearings.
The design allows compacting of all types of soil in trenches or batters.
Sizes – 1.5 to 35 tonne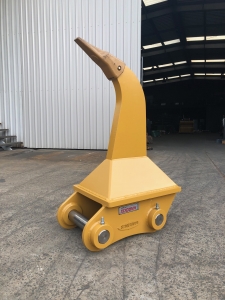 Rippers
Heavy duty design
Manufactured from high tensile steel.
The Ripper Tyne is designed to break up rocky soil and material.
1 tonne – 120 tonne
Multiple tyne designs available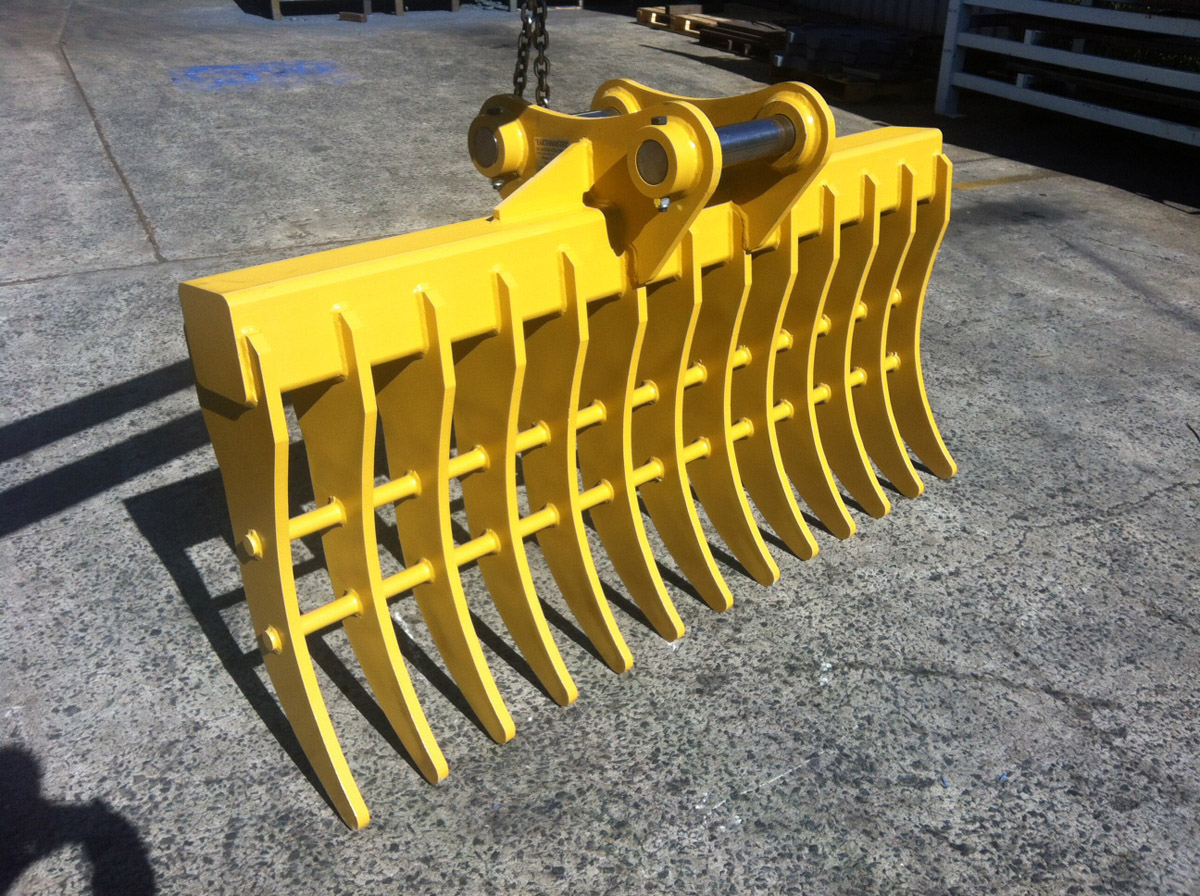 Rakes
Heavy duty design
Manufactured from high tensile steel.
Designed to clean up sticks or rake over rocky ground.
Can be manufactured to suit your requirements
Sizes – 1.5 to 50 tonne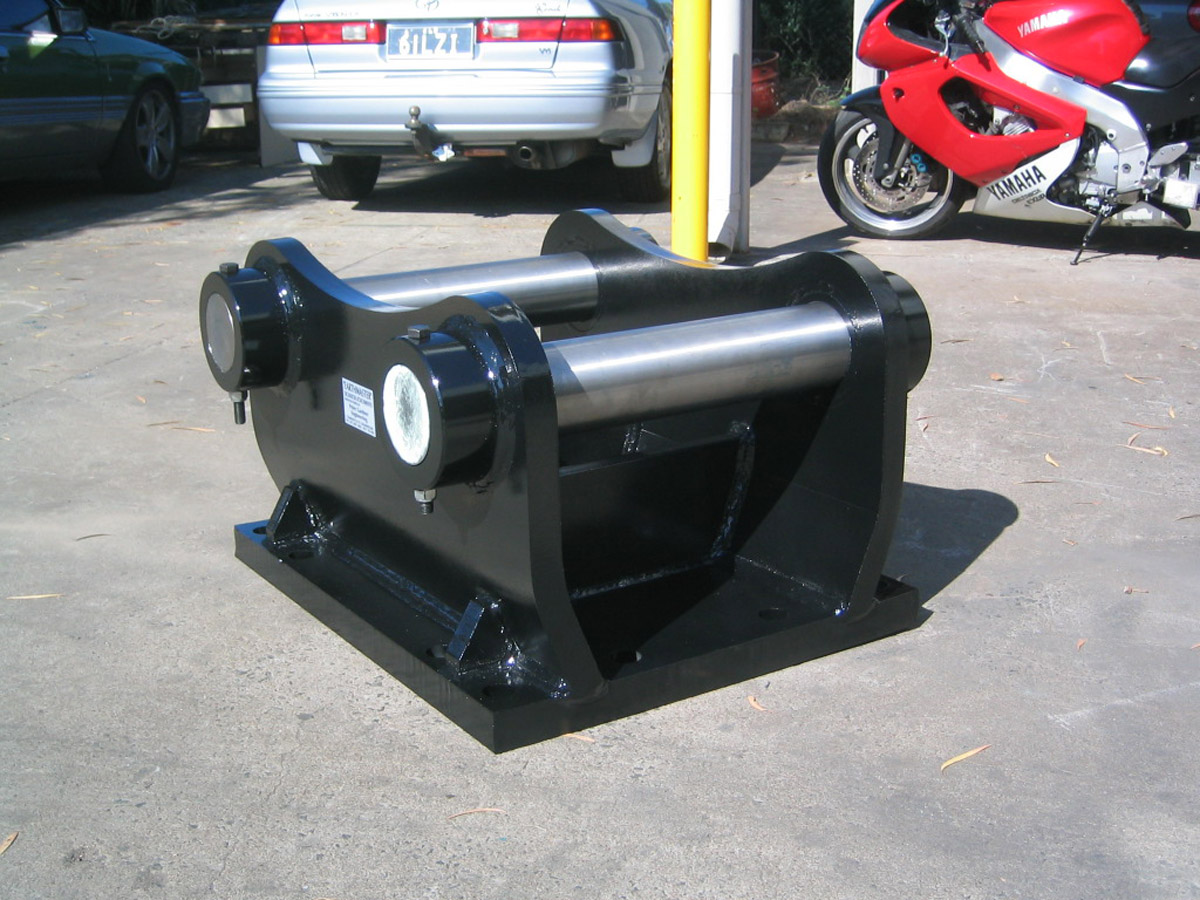 Head Brackets and Auger Brackets
Heavy duty design
Custom Design and built to suit any model
Multi pickup designs available
Sizes – 1 tonne to 125 tonne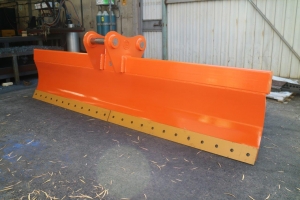 Grader Blades
Designed for excavators, the grading blade is ideal to grade and level any terrain.
Level terrain
Complete finish grading
Shape drainage swales
Build Mounds
Grade landscapes
Sizes – 1.5 tonne to 50 tonne